About Us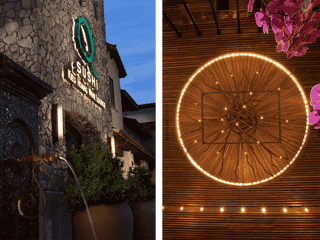 Past Meets Future
A DINING EXPERIENCE LIKE NO OTHER

Located in beautiful Westlake Village, Q Sushi offers an upscale dining experience in an unparalleled setting. Chefs at Q have created a modern Japanese menu meant to be enjoyed Izakaya style, while only using the highest quality fish and ingredients with an emphasis on seasonal items. The menu will satisfy a wide variety of tastebuds with its selection of everything from delicately prepared sushi, grilled Robata items, Kobe beef, and so much more. In addition to excellent food, Q Sushi features an extensive sake, beer, and cocktail menu with an impressive wine list highlighting a large selection from Kieu Hoang Winery in Napa Valley, California.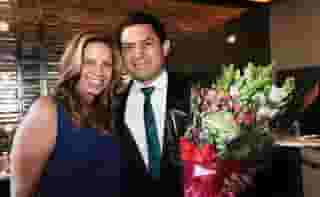 Binh Hoang
OWNER

After the fall of Saigon in 1975, Kieu Hoang sought refuge for his family in Southern California with the help of many Westlake Village families, the Hoang family settled in Westlake Village in 1982. Binh Hoang, the youngest of the five was less than a year old when the family migrated to the United States from Vietnam.

High technology is where Binh's early career began and where he had co-founded several companies. Throughout his many travels around the world, Binh developed a love for food and design with a passion for sushi, wine and sake. Binh established Q Sushi – Kieu Hoang Wine Lounge in Westlake Village to re-create a dining experience parallel to some of his favorite restaurants all over the world. Binh is married to Nikki and has three children Quinci, Reese and baby boy Kade.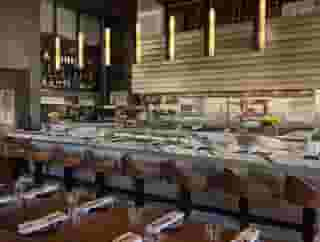 Dining Experience
ULTIMATE DINING LIKE NO OTHER

When you walk in the restaurant, the breathtaking modern interior creates a comfortable but stylish setting to elevate the dining experience. Guests can enjoy their meal at the sushi bar, in one of our heated patio cabanas, or in our private rooms. Q Sushi sets itself apart with its sophisticated atmosphere, decadent cuisine, and refreshing cocktails. We aim to create cuisine that is innovative, interesting, and always on the cutting edge.
Location Info
Come and enjoy yourself, your company, and delicious food!
We are conveniently located at:

30770 Russell Ranch Road Suite A
Westlake Village, CA 91362
Hours of Operation:
Mon. – Closed
Dinner: Sun. – Thu. 4pm – 9pm
Dinner: Fri. & Sat. 4pm – 10pm